July 13, 2018
Hear Me When I Say – I'm Done Trying With You
This time, I'm done. I hate the fact that I'm the one who is giving up, but you left me no other option.
It hurts me that I had to break off the relationship with you because it made me happy for so long. I hate breaking the strong connection that existed between us. But, I know that's the best thing I can do for myself now.
When I look back over our relationship, I begin to realize that I believed in something that maybe was never there.
I can't stand the feeling that maybe I should give you another chance. I hate hearing the little voice in my head telling me that if I decided to stay or try a little harder, maybe things would work well between us.
But, actually, it was you who had to put in more effort and try to make things different.  I know I did my best to make our relationship work.   
I'm done fighting for someone who wasn't able to see my worth. Someone who didn't appreciate my unconditional love and commitment. Someone who often made me feel like nothing I did was ever good enough.
I'm done doubting myself and wondering whether I'm good enough for you. I'm done trying to change myself because the guy I'm with doesn't bother to accept me as I am.
I'm done always being the first to call or text you and then waiting for hours for you to answer me back.
I hate to be the one that always needs to ask for your attention. The one that asks to spend time, talk, and cuddle with you.
I never asked for your politeness. What I needed from you was love, compassion, and support. I needed to know that you feel about me the same way I feel about you. I needed to know that I can rely on you when I needed help or felt sad. I needed to know that we're ONE.
It wasn't me who was insecure about my feelings for you, but YOU. You were insecure about yourself, our relationship, and me. I don't know how many times I showed you that you were the only person in my heart and I was loyal to you. But, you doubted everything.
The sad thing is that unlike you, I accepted you for who you were. I never wanted or tried to change you. I loved you just the way you were.
On the other hand, you made me question my character, abilities, decisions, and even my physical appearance. I racked my brain trying to figure out what I needed to change about me that you like me. But, now, I know that the person who loves you honestly and purely loves every part of your yourself.
I tried to make you satisfied with me. I wanted you to be proud of me.
But, you can change as much as you want, you'll never make someone love you. Love comes naturally and it can never be forced.
Now, I'm not sure whether what we had was real or not. You've caused me to doubt what we went through and what I felt. I often even wonder what was the thing that made you be with me.
Image: Sabrina Guthier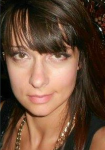 Riley Cooper is a professional writer who writes informative and creative articles on topics related to various fields of study. Written with love and enthusiasm, her articles inspire readers to broaden their knowledge of the world, think and get ready to act.
If you love, you will grieve—and nothing is more mysteriously central to becoming fully human. A 2017 Indies Finalist from Foreword Reviews. When a loved one dies, the pain of loss can feel unbearable—especially in the case of a traumatizing death th...
read more