May 12, 2018
4 Ways To Maximize Your Barre Workout For Energy And Strength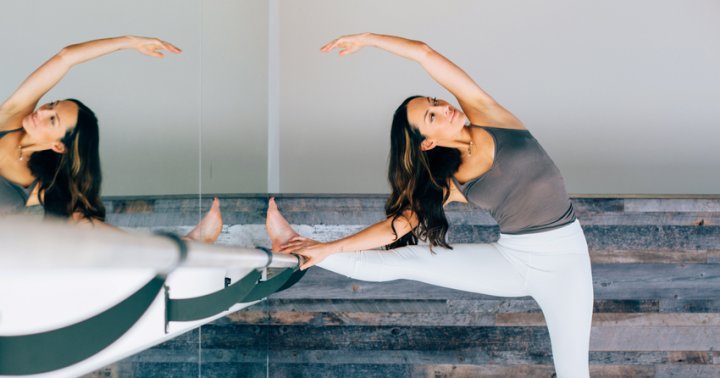 Barre can be considered a supercharged workout, either on its own or paired with another form of exercise. However, while the repetition of moves in workouts are great for targeting underworked muscles, after awhile, the sequences can teeter on monotonous, and quickly, motivation and hard work levels off. Even as a barre instructor, I've experienced the all too familiar rut—or what I refer to as the "pro-plateau"—a point at which you find yourself in a routine of following a handful of circuits with the same barre moves. Once I began experimenting with different moves and alignment practices, I started to look forward to the excitement of challenging myself more and more in each class. The physical transformation I experienced in barre was as motivating as the energized and accomplished feeling I felt during the final stretch.
If you find that you're missing the thrill and excitement of your early barre days, try incorporating these four tips to refresh your workout and invigorate yourself.
From its inception in California in 1974 to its highly acclaimed critical success at Joseph Papp's Public Theater and on Broadway, the Obie Award-winning for colored girls who have considered suicide/when the rainbow is enuf has excited, inspired, an...
read more